TI try not to get involved with mock drafts until as close as I can to the actual NFL Draft. There is just far too much that changes throughout the draft season. Now that the day has arrived, I can finally put the pieces together and give you my best shot at a mock draft. This will either be great or hilariously bad after tonight, but it is all for fun!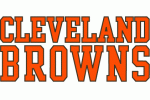 1. Baker Mayfield QB Oklahoma: The Browns have waited this long to even tip their hand at who they are drafting. Maybe they were expecting the Jets or Bills to make the jump to the first overall pick, but either way, the Browns have tipped their hand to it being Baker Mayfield.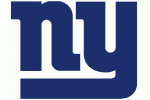 2. Bradley Chubb DE NC State: The Giants typically draft the best player available. I do believe the release of Jason Pierre Paul set up the Giants to be able to draft the best defensive player on the board. Chubb gives the Giants an immediate pass rusher opposite of Olivier Vernon.
3. Sam Darnold QB USC: It is difficult for me to imagine the Jets letting Darnold fall beyond them. Maybe it's a New York to New York trade to make sure they get Darnold and the Giants don't trade to anybody else. I think the Jets like Darnold's athletic ability and his ability to make plays off script.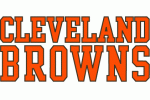 4. Saquon Barkely RB Penn State: Barkley is a game changer for any offense, much like Ezekiel Elliot. I see a running back that can make big plays happen in any style of offense. Imagine what him and Tyrod Taylor or Baker Mayfield can do. Barkley would be a great weapon for Taylor immediately and a great weapon for Baker Mayfield in the future.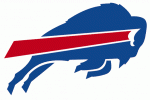 (Via Trade with Broncos)
5. Josh Allen QB Wyoming: I really think the Bills get antsy with two quarterbacks off the board. The Bills have the most ammunition to move up in this draft, which helps them move from 12/22 and get up to the number 5 overall pick. I'm not completely sold on Josh Allen, but the Bills seem to like his ceiling and what he offers them in ability.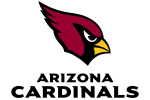 Via trade with Colts
6. Josh Rosen QB UCLA: I normally would not put four quarterbacks in the top ten, let alone in the first six picks, but this year is different. So many teams have positioned themselves to get their quarterbacks and so many teams want quarterbacks and are willing to go get them. I think the Cardinals were scared of letting Rosen fall too far and the Colts need picks to build up their roster better. The Cardinals move up to get their quarterback and finally get their weapons some help.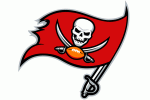 7.  Denzel Ward CB Ohio State: The Buccaneers have been struggling at corner back lately and the pick of Vernon Hargreaves III has not seemed to have panned out. Regardless, Denzel Ward is an upgrade for a lot of secondaries. He is a smaller corner that plays bigger than his size suggests. He is a well disciplined corner that plays with good fundamentals and has the ability to match up with shifty receivers. Ward can immediately help the team in the slot or on the outside.

8. Quinton Nelson G Notre Dame: The Bears get a gift fall into their lap, thanks in part to the trade up for quarterbacks. The Bears have been reportedly high on Nelson and their patience paid off. Nelson helps clear the way for running backs Jordan Howard and Tarik Cohen. Nelson also gives the Bears two physical guards on the inside (Kyle Long at RG).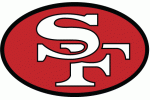 9. Roquan Smith LB Georgia: Smith steps in and replaces Reuben Foster, last year's 1st round pick for the 49ers. Foster's legal troubles could cost him his career, but the uncertainty of his future makes Smith a perfect fit for the 49ers. Second year GM John Lynch gets a second chance to give the team a presence at middle linebacker. I guess sometimes it's better to be lucky than good, but regardless, I'm glad to see Lynch get another chance at a good middle linebacker.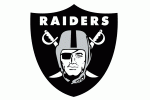 10. Derrius Guice RB LSU: Whoa! A lot of people probably were not expecting to see two running backs taken in the top 10, but here we are. Jon Gruden knows that his time with Lynch will be short lived, and Gruden has made no secret that he wants to get back to the old school way. I think Guice gives Gruden a balanced running back that can grind it out on short yardage and be a threat as a receiving back. The Raiders already have a solid offensive line and a young group of receivers, but Guice helps their offense to balance their attack.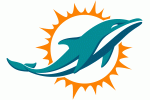 11. Derwin James S FSU: This should make a lot of Dolphin fans happy! Derwin James is a playmaker at safety and a good coverage defender that can play all over the field. The Dolphins have a decision to make between James and Fitzpatrick here, but I have James graded higher on my board than Fitzpatrick. (By one spot). I think James gives the Dolphins an immediate starter and helps the Dolphins coverage whoas on third downs.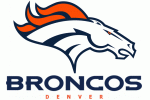 12. Minkah Fitzpatrick DB Alabama: Not a bad day for the Broncos, as they trade down, compile picks and get one of the best defenders on the board. The rush on quarterbacks pushed Fitzpatrick into the Broncos laps. Fitzpatrick gives the Broncos versatility with the ability to play safety, play outside on the corner, or even in the slot. The Bronocs could use Fitzpatrick outside, giving them a quality coverage CB and a deep safety against certain formation. Regardless, Fitzpatrick helps to improve a struggling Bronco defense.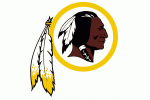 13. Josh Jackson CB Iowa: It is no secret that the Redskins are hurting at cornerback. Josh Jackson showed big play ability and really showed off against Ohio State with three interceptions. The next week against Wisconsin, Jackson returned two interceptions for touchdowns totaling 95 yards. Jackson was stiff in drills and didn't perform at the Combine like he had hoped, however, his tape is enough to show he is an NFL corner.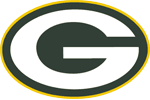 14. Tremaine Edmunds LB Virginia Tech: Just a week ago, most people would think I'm crazy for not having Tremaine Edmunds going in the top 10. Edmunds is a physical specimen standing 6'5 and weighing in at 250 pounds. Edmunds has the athletic ability and size combination that NFL teams love. He is still very young (20 years old May 2) and has a lot of learning to do, however, the ceiling is very high for him. The Packers get a young talented linebacker to add to their defense. The Packers defense struggled last year and could use an improvement at linebacker.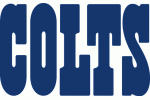 15. Mike McGlinchey OT Notre Dame: McGlinchey is a physical tackle with great size and length. He is 6'7 and weighs 320 pounds, but don't let that size fool you. He moves very well and gets low for a big man. At times he tends to get too high and can be beat. He will struggle at first, but once he settles in, he will be a very good offensive tackle. The Colts could use some help on their offensive line to keep Andrew Luck healthy.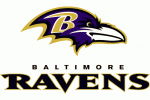 16. Lamar Jackson QB Louisville: Lamar Jackson has been a hot topic among fans and media. Some see him as a playmaker in the NFL and others do not see him as an NFL Quarterback. I'm here to tell you, he is legitimate quarterback and one that can help the Ravens offense become explosive. Lamar Jackson is a big play quarterback that can make all of the throws. He immediately improves the team run game and helps the defense open up for newly acquired wide receiver Willie Snead.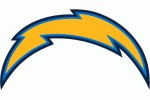 17. Rashaan Evans LB Alabama: Evans is an overlooked linebacker prospect that is better than most realize. Evans gives the Chargers a versatile linebacker that can blitz off the edge or up the middle. He is also a linebacker that plays the run very well.

18. Harold Landry EDGE Boston College: The Seahawks love their pass rushers and Landry fits their mold very well. He a "tweener" style edge rusher that is similar to Bruce Irvin and Cliff Avril. The Seahawks know they need to get younger and get fresh legs on the edge.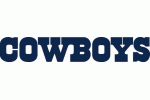 19. Vita Vea DT Washington: Dallas would love Vea to fall into their lap at 19. Vea would give them the space eating defensive tackle that this defense sorely needs. Don't let his size full you (6'4 347), Vea can push the pocket and get penetration. He can create havoc and keep the linebackers running free. Which is good to keep those linebackers healthy.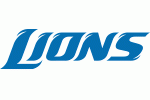 20. Leighton Vander Esch LB Boise State: Vander Esch is a question mark with his medicals in his neck, which some teams have taken him off their board. I don't know which teams have taken him off their board, but I think he is a good fit with the Lions. The Lions lost a good linebacker in Tahir Whitehead and Leighton Vander Esch gives them that versatile linebacker again.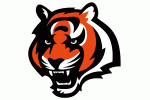 21. Frank Ragnow C/G Arkansas: Many thought Ragnow was going to be taken in the 3rd round, but his stock has grown. Ragnow is one of the best interior offensive lineman in this draft and I think he fits perfectly with the Bengals.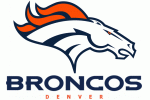 22. Isaiah Wynn G Georgia: The Broncos could use some help along the OL to help their newly acquired quarterback (Case Keenum) and young running back Devontae Booker. Wynn is a versatile offensive lineman that has been asked by many teams to play guard, due to his arm length. I believe Wynn can come in and play T or G in the NFL at a high level. I think the Broncos sure up their offensive line here with this signing, possibly giving them two quality young OL on the left side.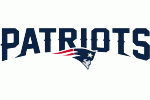 23. Calvin Ridley WR Alabama: I know it seems strange for a wide receiver to take this long to come off the board, however, this receiver class is not very top heavy in talent. I think Ridley is a perfect fit in New England, giving them a young receiver that runs good routes, to replace recently traded, Brandin Cooks. Ironically, they would be replacing Cooks with the pick they received in return for Cooks.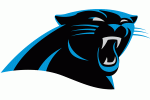 24. Jaire Alexander CB Louisville: The Panthers get their choice of corner backs here, between Oliver and Alexander. Alexander has the ability and size the Panthers seem to covet from the cornerbacks. Alexander needs to improve, but he is a raw corner back with a huge ceiling. He is scrappy and physical when he needs to be, but that does tend to get him in trouble at times. The Panthers have a good track record at corner, I fully expect them to get the most out of Alexander.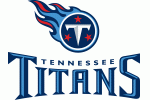 25. Marcus Davenport EDGE UTSA: The Titans pass rush has been inconsistent and heavily reliant on Derrick Morgan. Morgan has really come into his own as an all around edge defender, however, opposite of him has been a bit of a void. Davenport can come in as a raw pass rusher, with good size and athleticism to make a difference. Davenport gives Morgan a perfect bookend and Dodd some competition.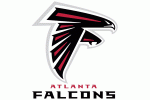 26. Isaiah Oliver CB Colorado: The Falcons finally get help in the secondary with a long corner, who is perhaps my favorite corner in this draft. Oliver has great size at 6'1 200 and knows how to use his length to keep receivers from getting a free release. Oliver gives Dan Quinn that press corner he covets in his defense and gives the Falcons an upgrade at corner.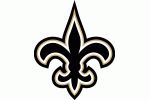 27. Billy Price C/G Ohio State: The Saints take the highest rated offensive lineman left in the first round. Billy Price gives them versatility to put him at guard or center. Price is an upgrade at center over Max Unger.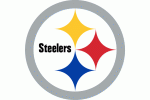 28. Will Hernandez G UTEP: The Steelers get a good interior offensive lineman that fits their mauling philosophy. Hernandez is more than just a mauler though, as he showed with his blazing 5.15 40-yard dash. That's hauling for a big OL. Hernandez has good length for an interior offensive lineman. He moves well and blocks well in space. He gets his hands on defenders and drives them into the ground to finish his blocks. A perfect fit for the Steelers mentality.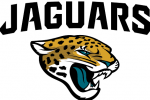 29. DJ Moore WR Maryland: DJ Moore caught more than half of Maryland's passing yards this year. (1033 out of 1940 yards) Moore is a big play waiting to happen and gained most of his yards after the catch. He is built with a strong lower body and can run through arm tackles from defensive backs. Moore gives Bortles the perfect receiver to throw to, allowing the receiver to make the plays and taking some responsibility away from Bortles.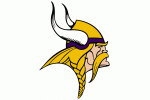 30. Connor Williams OT Texas: Williams inconsistent tape has dropped him near the bottom of the first round, but he goes to a team that could use some help along the offensive line. The Vikings could move Williams inside to guard or keep him at offensive tackle. Either way, he helps the Vikings improve their offensive line and help protect newly acquired Kirk Cousins.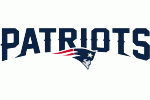 31. Da'Ron Payne DT Alabama: It is no secret that Belechick loves his Alabama defenders and he loves his space eaters on the DL. Payne fits very well in their system as a physical presence along the DL next to newly acquired Danny Shelton. Payne is good value for the Patriots here as he fits perfectly in their system and they got him with their 2nd first round pick.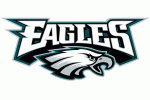 32. Mike Hughes CB UCF: I know it seems redundant to draft a corner again in the first round, but the Eagles could use a replacement for Patrick Robinson and they do not know what they are getting out of Sydney Jones just yet. Hughes is a raw corner that needs time to develop, but he can be a good nickel defender immediately for the defending champions. I think The Eagles secure their secondary with this pick and give themselves a young core of corners going forward.